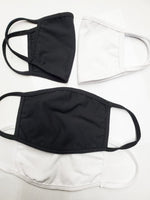 Sale
---
COVID-19
Prism Mode is doing their best to take initiative in our current situation.
We have stopped our clothing production in order to focus on manufacturing masks for customers who need them in order to tackle COVID-19.
We want to ensure that our customers are safe!
DISCLAIMER!
MASKS CANNOT BE RETURNED OR REFUNDED FOR SAFETY REASONS.
We hope you have an enjoyable shopping experience and are safe in this pandemic.
Thank You.